Tirumalgherry Police Station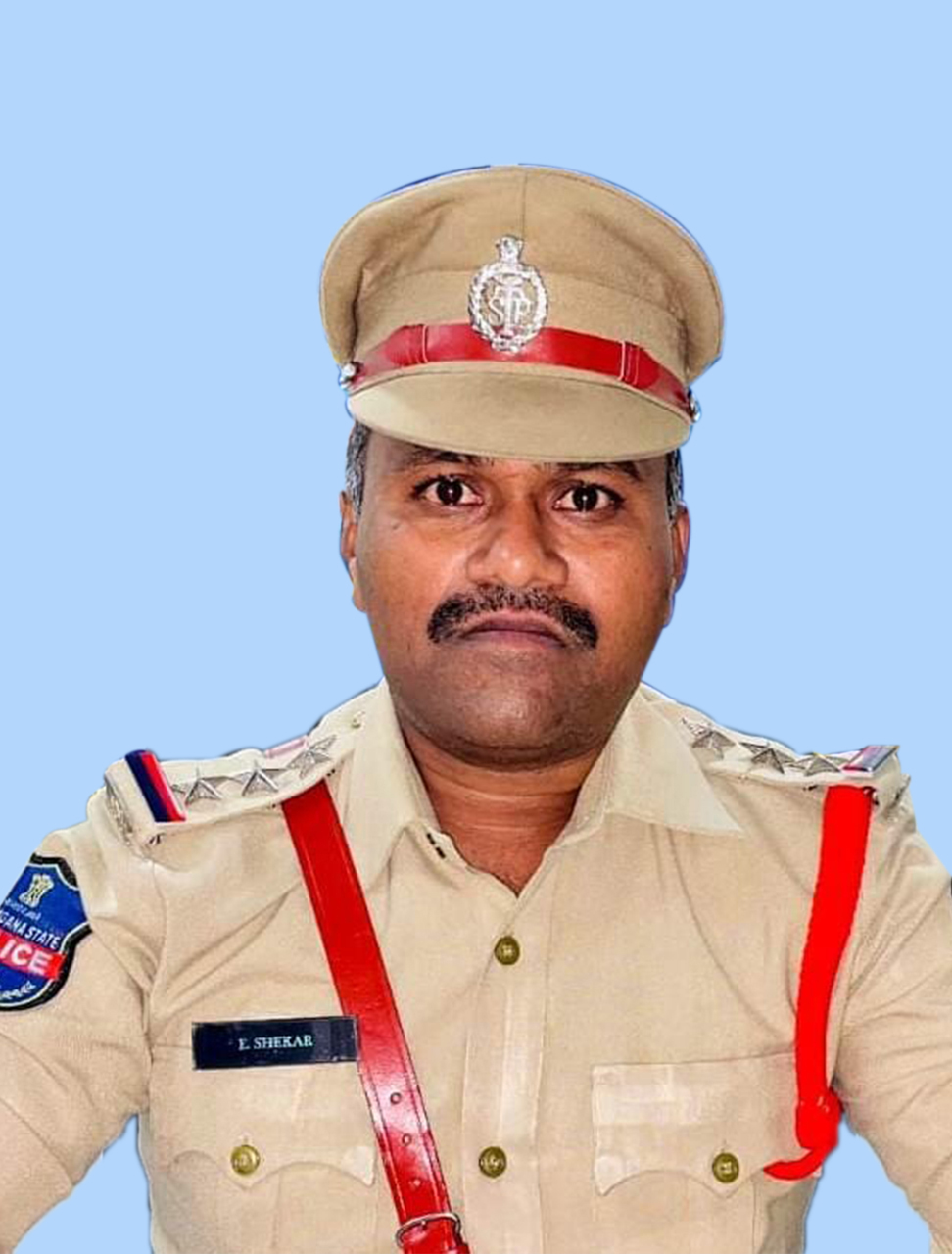 Station House Officer (SHO)
Shekar Edula
Mobile No
8712660297
Designation
Inspector of Police
Role
Tirumalgherry PS SHO
LOCATION
On Rajiv Rahadari Main Road, Near Mahankali Temple, Lal Bazar Cross Road,Trimulgherry,Secunderabad.
SOCIAL NETWORK
Police Station Contacts

8712661259

040-27853594

sho-trg-hyd@tspolice.gov.in

Patro Car 1 : 8712664297
Sector Details
Admin SI
A. SANDHYA
8712571939
Sector - 1
KASOJU PRASHANTH
8712660249
Sector - 2
SHAIK BURAN
8712660258
Sector - 3
R. RAJASHEKAR REDDY
8712660238
Sector - 4
R. RAJASHEKAR REDDY
8712660238
Sector Area Wise
Sector-1 : KEN Junior College ( Jai Bharath Co-Op Society ), Gun Rock, Pump House, Nehru Centenary Colony, Teachers Colony, Chinna Kamela, Pedda Kamela, Durgavihar Colony, Silver Spring Colony, Lalamiya Basthi, RTC Colony, Gangaiah Basthi, Ravi Colony, Jayalxmi Gardens, Saibaba Huts, Jupiter Colony, Burhani Housing Society, Hindu Swarga Vatika, LIC Office, JNNURM blocks, LIC X Roads, Bowenpally Market yard.


Sector-2 : Trimulgherry X Road, Trimulgherry Village, Srinagar Colony, Airlines Colony, Tirumala Enclave, SP Colony, Chandragiri Colony, RTA Office, Mottivalley, Kanta Basthi, LB Colony, Sabharwal Enclave, Vanitha Enclave, Chandragiri Housing Soceity Phase-II, Infant Jesus Colony, SBH Colony, Sai Ansh Arcade, IOB Colony, Aruna Enclave, Surya Enclave, Banjara Colony, Nanuram Colony

Sector-3 : Military Hospital Area, AOC Center, AOC Records, Mapline Quarters, K. V Sinal, Army Public School, Lalbazar, Holy family T junction, Shastri Nagar, P & T Colony, Ravi Co-operative Soceity, Bhaghyalaxmi Housing Co-opertive Soceity, Gopal Rao Nagar Colony, Mahankali Temple, Perumal huts

Sector-4 : MCEME, FEME, EME Records, Maruthi Nagar, Lothukunta, Saraswathi Nagar, Venkateshwara Colony, Mandabad, Ayodhyanagar, Old Gandhi Nagar, New Gandhi Nagar, Asha Officers Colony, Koh-e-Imam Dargah, Nagadevatha Temple, Central Battery, Kendriya Vidhyalaya, Malla Reddy Nagar Colony, Anna Nagar, Central Battery
Division Details
ACP Office
Trimulgherry Division
Phone No.
8712661503
Office No.
Email Id
acp-trg-hyd@tspolice.gov.in
Zone Details
DCP Office
North Zone
Mobile No.
8712660200
Phone No.
040 - 27853599
Email Id
dcp-nz-hyd@tspolice
.gov.in
For any queries and suggestions regarding this website
please Email to web-pol-hyd@tspolice.gov.in
COPYRIGHT © 2022, HYDERABAD CITY POLICE.
Designed and developed by
NIC, Telangana