SR Nagar Police Station
Station House Officer (SHO)
Venkata Rama Prasad Rao Pydi
Mobile No
8712660499
Designation
Inspector of Police
PS Location
Beside Nagarjuna High School. East Srinivas Nagar Colony, SR Nagar, Hyderabad.
Police Station Contacts

8712661276

040-27852386

sho-srn-hyd@tspolice.gov.in

Patro Car 1 : 9154326528

Patro Car 2 : 9154326529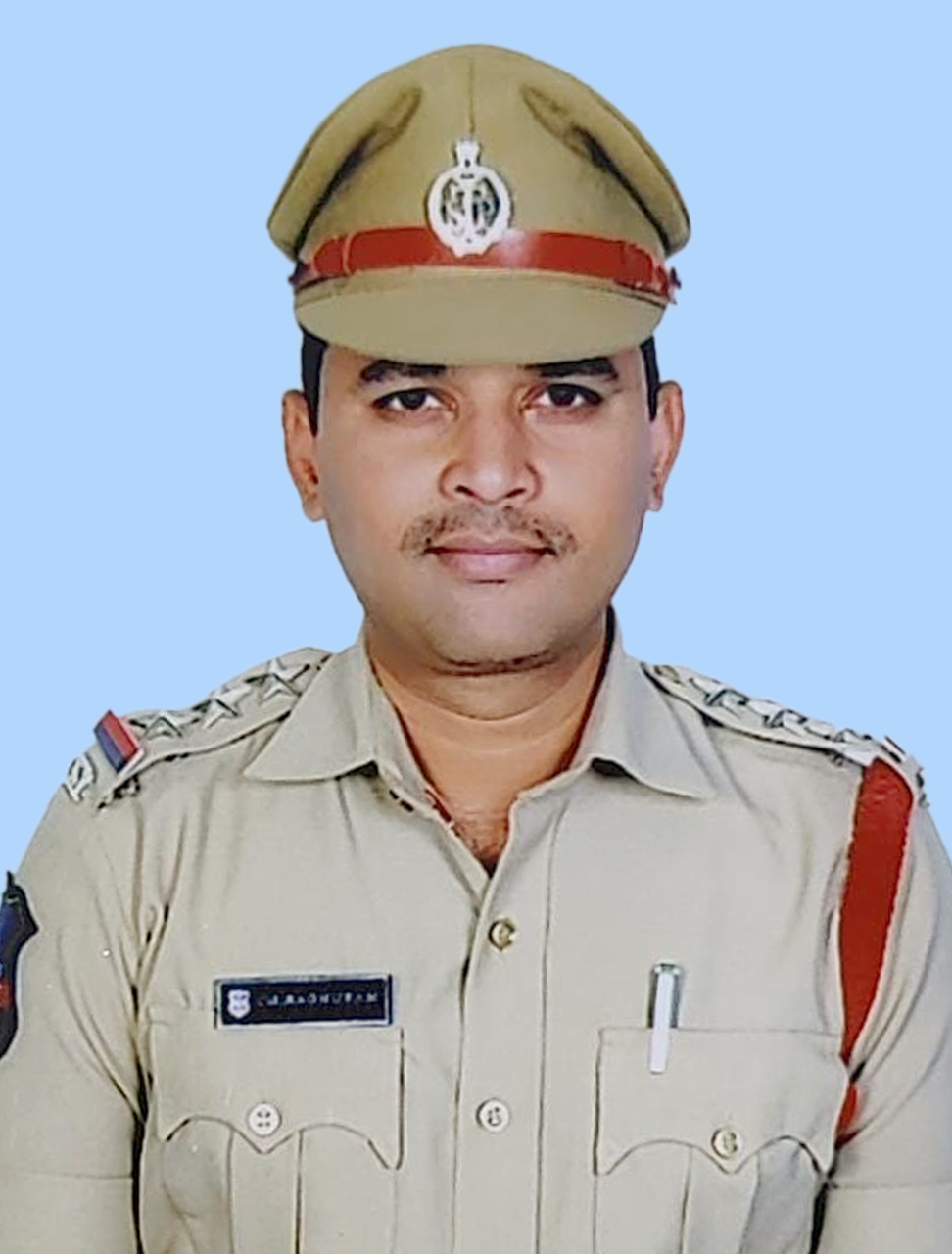 Detective Inspector
Ch. Raghuramulu
Mobile No
8712661069
Officer's Details
Admin SI
D Ravi Raj
8712661076
Sector - 1
D Ravi Raj
8712661076
Sector - 2
R Raju
8712661070
Sector -3
Ch Sravan Kumar
8712661077
Sector -4
K Akhila
8712661071
Sectors Area Wise
Sector-1 : Ameerpet, Leelanagar, Shyamkaram Road, Dharam Karam Road, Shivabagh Colony, BJR Nagar New (Pukat Basti), Nimakar Nagar, Renukanagar, Harijanbasthi, Greenland, Gurudwara, Satyam Theater, Backside of Seshmahal Theatre, MCH Ground, Indo US Hospital, Park Avenue Colony, Prabath Nagar, Sai Baba Temple, BJR Nagar Old, Food World, Prasanth Nagar.


Sector-2 : Srinivas Colony East, Kummarbasthi, Gangabai Basthi, Maitrivanam, Swarna Jayanthi Complex, Maitrivihar Complex, Aditya Enclave, Prime Hospital, Annapurna Block, SRT, 2 RT, Ankamma Basthi, Passport Office, Aditya Trade Centre, Budha Nagar, Neelagiri Block

Sector-3 : SR Nagar, Balkampet, BK Guda, Ravindernagar colony, Dasaram Basthi, Sriram Nagar Colony, SRT colony, ESI, Bapunagar, Chanikya Nagar, Dasaram Basthi Huts.

Sector-4: Model colony, Sundernagar colony, Jaiprakashnagar, Balaiah Nagar, Lingaiah Nagar, Subashnagar, Czech colony, Tulasinagar, Shyamalkunta, Uday Nagar, Aditya Nagar, St. Theresa Church & School, Swamy theatre, 60 feet road.
Division Details
ACP Office
S.R Nagar Division
Phone No.
8712661506
Office No.
040 - 27852245
Email Id
acp-srn-hyd@tspolice.gov.in
Zone Details
DCP Office
West Zone
Mobile No.
8712660400
Phone No.
040 - 2785 2255
Email Id
dcp-wz-hyd@tspolice
.gov.in
For any queries and suggestions regarding this website
please Email to web-pol-hyd@tspolice.gov.in
COPYRIGHT © 2022, HYDERABAD CITY POLICE.
Designed and developed by
NIC, Telangana