Santosh Nagar Police Station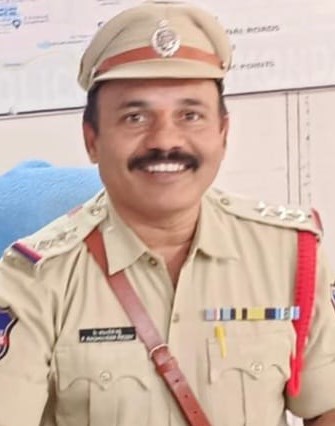 Station House Officer (SHO)
P Shiva Chandra
Mobile No
8712660339
Designation
Inspector of Police
PS Location
S.No, 8, Bharath Ratna Colony, Riyasat Nagar, Hyderabad
Police Station Contacts

8712661296

040-27854761

sho-snt-hyd@tspolice.gov.in

Patro Car 1 : 8712664547

Patro Car 2 : 8712664548
Detective Inspector
B Jagan Reddy
Mobile No
8712661021
Sector Details
Admin SI
G V Narsing Rao
8712661018
Sector - 1
Swamy
8712661024
Sector - 2
G V Narsing Rao
8712661018
Sector - 3
G Mallesh
9491588077
DSI
R. Shiva Prasad
8712661022
Sector Area Wise
Sector-1 :Bharata Ratna Colony, Riyasathngar X Roads, Fazal café, Kahlendernagar, Owasinagar, R N Colony, Lucky Spot, Rakstha Maisamma Temple, Hanuman Temple, Royal Sea hotel, New Rosary Conment High School


Sector-2 : Edhi Bazar, Basthi Dawakhana, Shanbagh Function hall, Gas Station, Kummariwada Four temple, Ram Mandir, Asian Function hall Florecent high School, ,

Sector-3 : SantoshnagarPolice station, Gulshan Iqbal Colony, Saibaba Temple, Rakshapuram, Shivalayam Road, Phisalbanda, Bapist Church, Arundhathi Colony, AR Function Hall, Beluah Church, Rajeevnagar, Yousfin Colony,
Division Details
ACP Office
Santosh Nagar Division
Phone No.
8712660308
Office No.
040 - 27854759
Email Id
acp-snt-hyd@tspolice
.gov.in
Zone Details
DCP Office
South East Zone
Mobile No.
8712661502
Office No.
040- 27852081
Email Id
dcp-sez-hyd@tspolice.gov.in
For any queries and suggestions regarding this website
please Email to web-pol-hyd@tspolice.gov.in
COPYRIGHT © 2022, HYDERABAD CITY POLICE.
Designed and developed by
NIC, Telangana