Saifabad Police Station
Station House Officer (SHO)
Raja Shekar Shilampalle
Mobile No
8712660190
Designation
Inspector of Police
PS Location
Beside Hotel Rayalaseema Ruchulu, Lakdikapool
Police Station Contacts

8712661240

27852488

sho-sb-hyd@tspolice.gov.in

Patro Car 1 : 8712664753

Patro Car 2 : 8712664754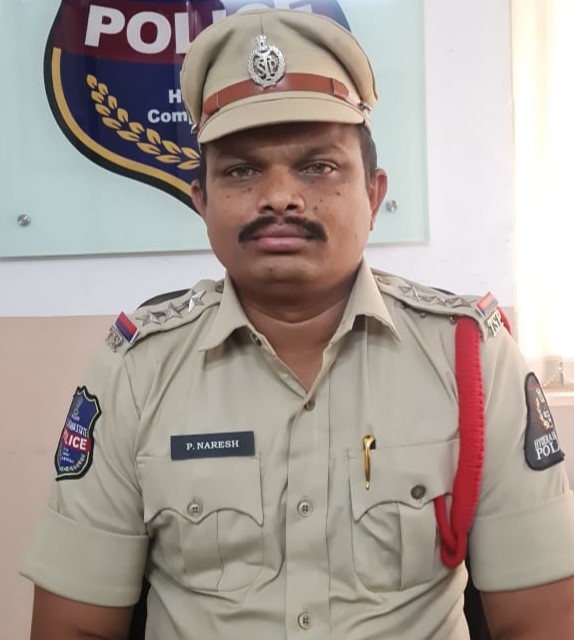 Detective Inspector
A Nagarjuna
Mobile No
8712660191
Sector Details
Admin SI
G Ravinder
8712660139
Sector - 1
Suresh Reddy
8712660193
Sector - 2
I Tarun Kumar
8712660196
Sector-3
M. Suresh Reddy
8712660193
Sector-4
G Ravinder
8712660139
Sector-5
Tharun Kumar
8712660196
DSI
K Niranjan
8712660179
Sector Area Wise
Sector-1 :Lakdikapul Sector : Chintal Basthi, Bisthiwada, Noori travels, Tulasi Tiffins, Advocate Colony, Two Temples, Nirankari Junction, Shah Ghouse Hotel, Hyderabad Collectorate Office, Global Hospital, Lakdikapul Old & New Bridge, Intelligence Office, Suvidha, DGP Office, Ravindra Bharathi Junction.


Sector-2 :Assembly Sector: MB Gate, Maisamma Temple, Public Garden, Jubilee Hall, Council Hall, Gun Park, Assembly, All India Radio, Nizam Club, Birla Temple Exit road, Birla Planetarium, Birla Museum Nawbath pahad down, side area, Sukh Sagar, Kamatt, RBI, AG Office, Iqbal Minar, Poorna Mess, Old PS Saifabad (Rose Garden), Ashoka Hotel, Central Court, Function, Luthern church, Ravindra Bharathi.

Sector-3 :Secretariat (Secretariat Sector): Iqbal minar Junction, Mint Compound Road, Banyan Tree, Blue Lagoor wines road, I-Max, Rotary Junction, NTR Gardens, NTR Ghat, Secretariat, Amogham Hotel, Lumbini Park, Boats Club, Konda Laxman Bapuji statue, BRK Bhavan Road, Adarsh Café, Birla Temple Exit road (right side), Birla Temple, Nawbath Pahad Upside area, LIC Office, Anmol Hotel, Amrutha Castle, Taramandal Complex.

Sector-4:Liberty Sector : Ambedkar Statue, GHMC Head Office, Liberty, Balaji Grand Bazar, Palace Colony, Hyderabad Nursing Home, Nanamiya Mosque, New ML Quarters.

Sector-5:Basheerbagh Sector: Old PCR Junction, Traffic Control, DCP Office, ED Office, Kalanjali, Bandlines, Phoolbagh, Aayakar Bhavan, Basheerbagh Junction, Babukhan Estate, BJR Statue, LB Stadium, AR petrol pump.
Division Details
ACP Office
Saifabad Division
Phone No.
8712660107
Office No.
040 - 27852299
Email Id
acp-sb-hyd@tspolice
.gov.in
Zone Details
DCP Office
Central Zone
Mobile No.
8712660100
Phone No.
040 - 27852759
Email Id
dcp-cz-hyd@tspolice
.gov.in
For any queries and suggestions regarding this website
please Email to web-pol-hyd@tspolice.gov.in
COPYRIGHT © 2022, HYDERABAD CITY POLICE.
Designed and developed by
NIC, Telangana