Saidabad Police Station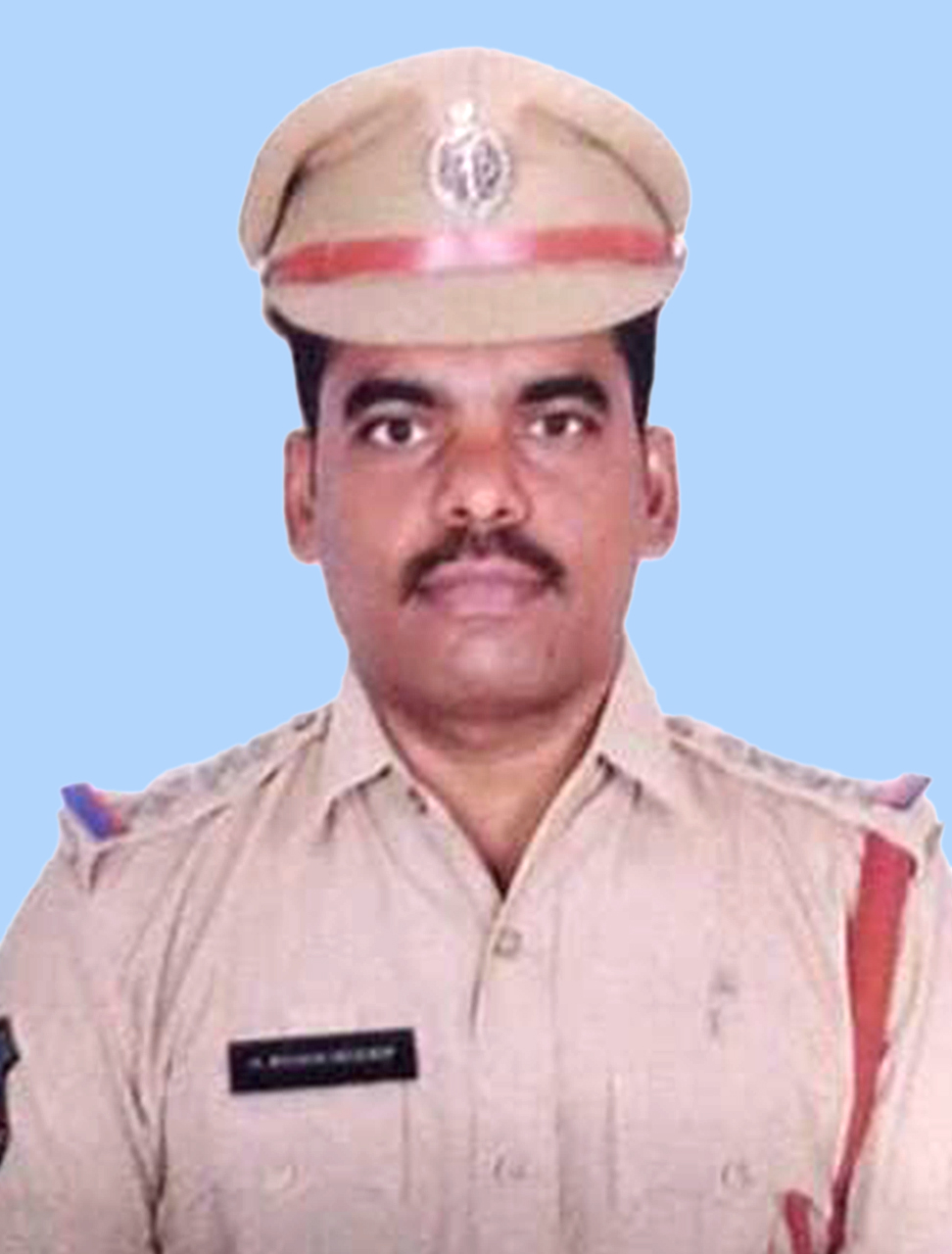 Station House Officer (SHO)
Raghavender
Mobile No
8712660580
Designation
Inspector of Police
PS Location
Beside DPO Office, Jail Gardens Hyderabad
Police Station Contacts

8712661268

27854785, 27854980

sho-sdbd-hyd@tspolice.gov.in

Patro Car 1 : 8712663831

Patro Car 2 : 8712663831
Detective Inspector
G Rajesh
Mobile No
8712660581
Sector Details
Admin SI
SI Amarnath
8712569261
Sector - 1
Ch.Mamatha
8712660583
Sector - 2
J. Naveen
8712660586
Sector - 3
M. Mojiram
8712571599
DSI
P.Venkat Reddy
8712660568
Sector Area Wise
Sector-1 : Edga Ground, Saidabad Cross Roads, Zakir Hussain Colony, Ameen Colony, Mumtaz colony, Sapotabagh, LIC colony, Madhav Nagar, Karan Bagh, SBH-ABC colonies, GA Quarters Phase-I & II, Sairam Nagar, VK Dhagyanagar, Triveni Nagar, Gaddiannaram, Shankeshar Bazar, Sunshine Colony, Star Café, Press Colony, and road covering from ACP office and Saraswathinagar kaman to Shankeshwar bazaar, Hanafia Mosque, upto Raghavendra Tiffin center Gaddiannaram,


Sector-2 :Poosalabasthi, Jai Hind Hotel, Ekalavya Nagar, LCH Colony, 2-RT,3RT Colony, Farah Colony, Green Land Colony, Jaya Nagar, Reddy Basthi, Saidabad Colony, Mathrusri P.G. CollegeLokayuktha colony, Indraprastha colony- Phase-I & II old,Palace Height,, Lakshmi Nagar colony, Kranthi Nagar, , Prashanth Nagar colony, BSNL Quarters, Manohar Nagar, Chintal, Reddy Colony, and main road covering from Dhobighat X Rds to ACP office

Sector-3 : Singareni colony, Singareni Huts, Green Park colony, SBH officers colony, Vishnu Nagar, Keshavnagar, Champapet main road, road covering from Laxmi gardens to City café, Green park colony Kaman and Shankeswar bazaar petrolpump to City café, Bhanu Nagar, S.N.Reddy Nagar, Adarsha Nagar, Balaji Nagar, Krishna Nagar, Srinivasa Nagar, Khajabagh, Subramanyam colony, Saraswathinagar
Division Details
ACP Office
Saidabad Division
Phone No.
8712661565
Office No.
Email Id
acp-sdbd-hyd@tspolice .gov.in
Zone Details
DCP Office
South East Zone
Mobile No.
8712661502
Office No.
040- 27852081
Email Id
dcp-sez-hyd@tspolice
.gov.in
For any queries and suggestions regarding this website
please Email to web-pol-hyd@tspolice.gov.in
COPYRIGHT © 2022, HYDERABAD CITY POLICE.
Designed and developed by
NIC, Telangana