Tappachabutra Police Station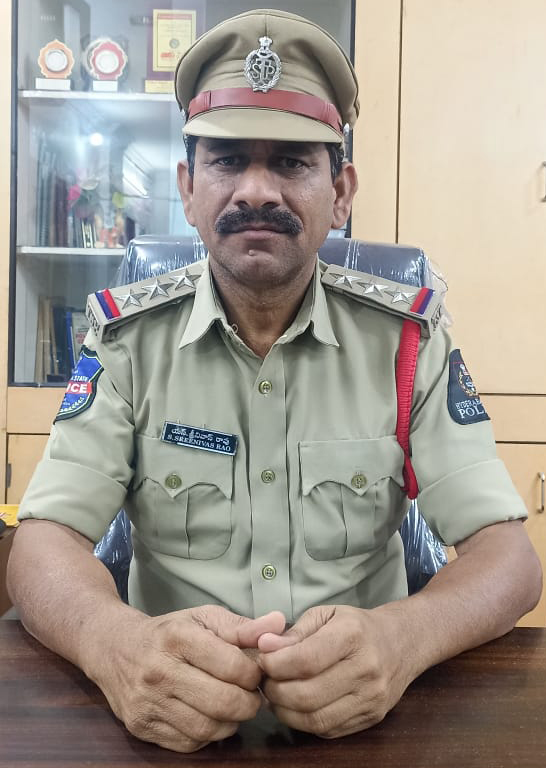 Name
Sunkari Sreenivasa Rao
(8712660441)
Designation
Inspector of Police
Role
Tappachabutra PS SHO
PS Contact

040-27854775

8712661271

Petro Car 1 : 9154326510

Petro Car 2 : 9154326511

sho-tb-hyd[at]tspolice
[dot]gov[dot]in
Division Details
ACP Office
Asif Nagar Division
Phone No.
8712660407
Office No.
040 - 27852499
Email Id
acp-an-hyd[at]tspolice
[dot]gov[dot]in
Zone Details
DCP Office
West Zone
Phone No.
8712660401
Mobile No.
040 - 2785 2255
Email Id
dcp-wz-hyd[at]tspolice
[dot]gov[dot]in
Sector Details
D.I
P. Rajashekar
8712660442
DSI
Gadari Ambedkar
8712660446
Admin SI
Mohd. Amjad Shareef
8712660448
Sector - 1
K Mahabub basha
8712660443
Sector - 2
Mohmed Abdul Adil Riyaz Khan
8712660444
Sector - 3
T.Gopi
8712660445
Sector - 4
T. Shoba
8712660447
Sector Area Wise
Sector-1 : Hari Darga, Kishan Nagar, Jirra, Natraj Nagar, Sarwar Nagar, O.P Ganga bowli, Darzigalli, Kumarwadi, Abedkar Nagar, Tappachabutra T Junction, Mesco college, Satanagali, Sha Shibli Hills, Mahalaxmi Nagar


Sector-2 :Daibagh, Saber Nagar, Shanker nagar, Markandiya Nagar, Mahaboob Colony, Amlapur, Ramaiahwadi, Josiwadi, Saleem café, Tulsi matrha Mandir, L.K Nagar, Yousuf Nagar, Top Khana Ground, Old. PS Tappachabutra, Grave yard, Ram mandir, Mahveer Yadav Nagar,Ghousiya Bagh, Sharda Nagar Colony, LIC Colony, SBI Colony, Lambu Ka Nal, Jaindadawadi,

Sector-3 : MNR School, Golden Plalace hotel, BJP Office, Talagada Bus Stop, Talim Amlapur, Grave Yard, Vishveshwara Nagar, Upper Basti, New Satanarayana Nagar, Kumroji Guda, Kachi Road, Jaffer gudda, MCH Park, Arya samaj Temple, Tulja Bhavani Nagar, Ramsingpura, Darbar Maisama Temple, Ashok Vihar, Shiv Bagh, Mahesh Nagar, Gyathri Nagar

Sector-4: Balaji Nagar Colony, Sathyanarayana Nagar Colony, Ashok, Crystal, KMK, Garden Road, Jham singh Balaji Temple, Gudimalkapur Market Road, Heera Nagar, Alluri Sitaramraju nagar, Sai Nagar, New Sai Nagar, Crystal Garden Ring Road, Laxmi Nagar main Road .
For any queries and suggestions regarding this website
please Email to web-pol-hyd[at]tspolice[dot]gov[dot]in
COPYRIGHT © 2022, HYDERABAD CITY POLICE.
Designed and developed by
NIC, Telangana