Mangalhat Police Station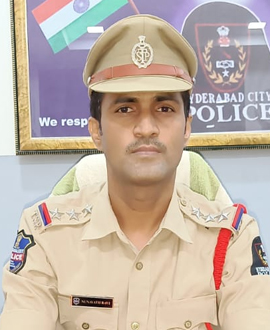 Name
N Ravi (8712660493)
Designation
Inspector of Police
Role
Mangalhat PS SHO
PS Contact

040-27854776

8712661279

Petro Car 1 : 9154326540

Petro Car 2 : 9154326541

sho-mh-hyd[at]tspolice
[dot]gov[dot]in
Division Details
ACP Office
Goshamahal Division
Phone No.
8712660408
Office No.
040 - 27854710
Email Id
acp-gm-hyd[at]tspolice
[dot]gov[dot]in
Zone Details
DCP Office
West Zone
Phone No.
8712660401
Mobile No.
040 - 2785 2255
Email Id
dcp-wz-hyd[at]tspolice
[dot]gov[dot]in
Sector Details
D.I
J.Somanarsaiah
8712660494
Admin SI
S.Naveen Reddy
8712661056
Sector - 1
Shaik Aslam
8712660495
Sector - 2
B.Rambabu
8712660496
Sector - 3
K.Raju
8712661057
Sector - 4
Kum N Rama WSI
8712660497
Sector Area Wise
Sector-1 : Indira nagar, Guffa mandir, R.K. Pet, Aziz bagh, Seetharambagh, Shankar cafe, Akthar Pan shop, Shiv mandir, Dilwargunj, Mangalhat


Sector-2 : Purnapool, Shivlal nagar, Gangabowli, Sattanagalli, Amarghar Colony, CIB Quarters, Raheempura, SSK Samaj, Balramgally.

Sector-3 : Lower dhoolpet, Jali hanuman, Jungoor basthi, Jinisichowari, Pardiwada, Kamatipura jenda.

Sector-4: Seetharampet, Aghapura, Ghodikikabar, Mangalhat Market, bhogiguda khamman.
For any queries and suggestions regarding this website
please Email to web-pol-hyd[at]tspolice[dot]gov[dot]in
COPYRIGHT © 2022, HYDERABAD CITY POLICE.
Designed and developed by
NIC, Telangana