Jubilee Hills Police Station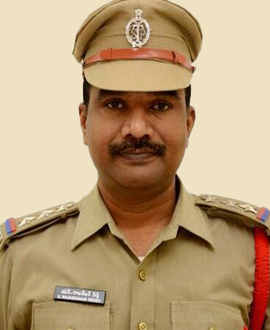 Name
S Rajasekhar Reddy (8712660460 )
Designation
Inspector of Police
Role
Jubilee Hills PS SHO
PS Contact

27852447

8712661278

Petro Car 1 : 9154326537

Petro Car 2 : 9154326538

Petro Car 2 : 9154326539

sho-jh-hyd[at]tspolice
[dot]gov[dot]in
Division Details
ACP Office
Banjara Hills Division
Phone No.
8712660405
Office No.
040 - 27852250
Email Id
acp-bh-hyd[at]tspolice
[dot]gov[dot]in
Zone Details
DCP Office
West Zone
Phone No.
8712660401
Mobile No.
040 - 2785 2255
Email Id
dcp-wz-hyd[at]tspolice
[dot]gov[dot]in
Sector Details
D.I
B Srinivas
8712660462
DSI
S Laxmi Narayana
8712660468
Admin SI
P.Dali Naidu
8712660469
Sector - 1
I Chandra Shekar
8712660463
Sector - 2
MM Rakesh
8712660464
Sector-3
K. Rami Reddy
8712660918
Sector-4
J Nagaraju
8712660466
Sector-5
V Rajashekar
8712660467
Sector-6
V Prabhakar Reddy
8712661092
Sector-7
N. Krishnaveni
8712661093
Sector-8
N Narasinga Rao
8712661096
Sector Area Wise
Sector-1 : Prashasan Nagar, Journalist colony, Padmalaya Ambedkar Nagar, Nandagiri Hills, Guru Brahma Nagar, Nyaya Vihar, Mastan Nagar, Navanirman Nagar, Road No. 46, 47, 70, 71, 72, 73, 74, 75, 76, 78, 79, 81, 82, DK Nagar, Huda enclave, Salient Valley.


Sector-2 :Jubilee Hills Road No.36 to Jubilee Hills Road No.45, Peddamma temple, Bajaj Electronics, Neerus, Jubilee Hills Road No.61 to Jubilee Hills Road No.69

Sector-3 : Gayathri Hills, Road No. 10C, Jubilee Hills Road No. 22 to 35, 36, inside MCR HRD, MP & MLA colony, Borabanda Site –III, NATCO school up to 2 statues at SPR Hills, Govt residential school at Site – III Borabanda..

Sector-4 : Karmika Nagar, Karmika Nagar Auto stand, Brahma Shankar Nagar, OM Nagar, Naveen Nagar, Sri Ram Nagar, Sanjay Nagar Market, Habeeb Fathima Nagar, HF Nagar Dargah, HF Nagar Graveyard, Vinayaknagar, Netaji Subash Chandra Bose Nagar, Quarry Land, Rahmath Nagar area, Bangaru Maisamma temple Lane.

Sector-5 : Videogally, Janakammathota, Yousufguda Basthi, Krishna Kanth Park, Gandhi statue, Rahmath Nagar Out Post, Yadgiri Nagar, Jawahar Nagar, Masjidgadda, GTS colony, Yousufgdua, Setwin, Check post.

Sector-6 : Venkatgiri, Hylam colony, Sravanthi Nagar, ICRISAT colony, Gayathri Hills

Sector-7 : Area inside Road No. 1, 10, 36 of Jubilee Hills including the roads 1 and 36 in respect of sector.

Sector-8 : TV-5 to Annapurna studio, B-block of Krishna Nagar, St. Mary college upto NI-MSME. B & C Blocks of Krishna Nagar, Women's Co-operative Society, 7 Acres of Annapurna Studio, Road No.2 Banjara Hills.
For any queries and suggestions regarding this website
please Email to web-pol-hyd[at]tspolice[dot]gov[dot]in
COPYRIGHT © 2022, HYDERABAD CITY POLICE.
Designed and developed by
NIC, Telangana