Hussainialam Police Station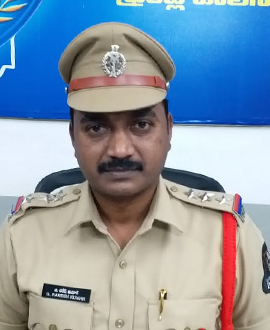 Name
G.Naresh Kumar ( 8712660335 )
Designation
Inspector of Police
Role
Hussainialam PS SHO
PS Contact

040-27854793

8712661284

Petro Car 1 : 8712664370

Petro Car 2 : 8712664371

sho-hal-hyd[at]tspolice
[dot]gov[dot]in
Division Details
ACP Office
Charminar Division
Phone No.
8712660305
Office No.
040 - 27854711
Email Id
acp-cmnr-hyd[at]tspolice
[dot]gov[dot]in
Zone Details
DCP Office
South Zone
Phone No.
8712660301
Mobile No.
040 - 27854760
Email Id
dcp-sz-hyd[at]tspolice
[dot]gov[dot]in
Sector Details
D.I
K Veerabhadra Kumar
8712660336
DSI
Abdul kareem
8712660337
Admin SI
M.Narashimha
8712660333
Sector - 1
G.Priyanka
8712660332
Sector - 2
M.Narashimha
8712660333
Sector - 3
N.Naveen
8712660334
Sector Area Wise
Sector-1 : Motigally,Lad Bazar,Mahajreen Camp,Shahalibanda,Himmatpura,Anand Basthi,Qazipura Stores, Fateh Darwaza, Panch Mohalla,Owasi Nagar,Chow Mohalla,Khan baggi Khana,Manjli begum ki Haveli, Kaman Mohd. Shukoor, Macca Mosque,


Sector-2 :Shibligunj,TaraMaidan,Ritagally,Mossa Bowli, KasarGatta,Chowk,Shahgunj,Dall Mandi,Rohilla Mosque,Sanam Gally,Hussaini Alam Kaman,Sukh Mir Kaman,Taleem Mallad,Kursheed jah Devdi,Baragally,Narsing Bhagwan temple,Basheer ud Doula Devdi Iqbal ud Doula

Sector-3 : Puranapool,Pardiwada,Koka Ki Tatti,Chota Bazar,Doodh Bowli,Kinara Gally,S.V. Nagar,Harijan Basti,Fatima Colony,Kabootar Khana,Bodki Bi Ki Dargah,Chandrika Puram,Shiv Nagar, Bahroopia lane,Golla Khidiki,Ek Khana Mosque,Murli Gumbaza
For any queries and suggestions regarding this website
please Email to web-pol-hyd[at]tspolice[dot]gov[dot]in
COPYRIGHT © 2022, HYDERABAD CITY POLICE.
Designed and developed by
NIC, Telangana