Habeebnagar Police Station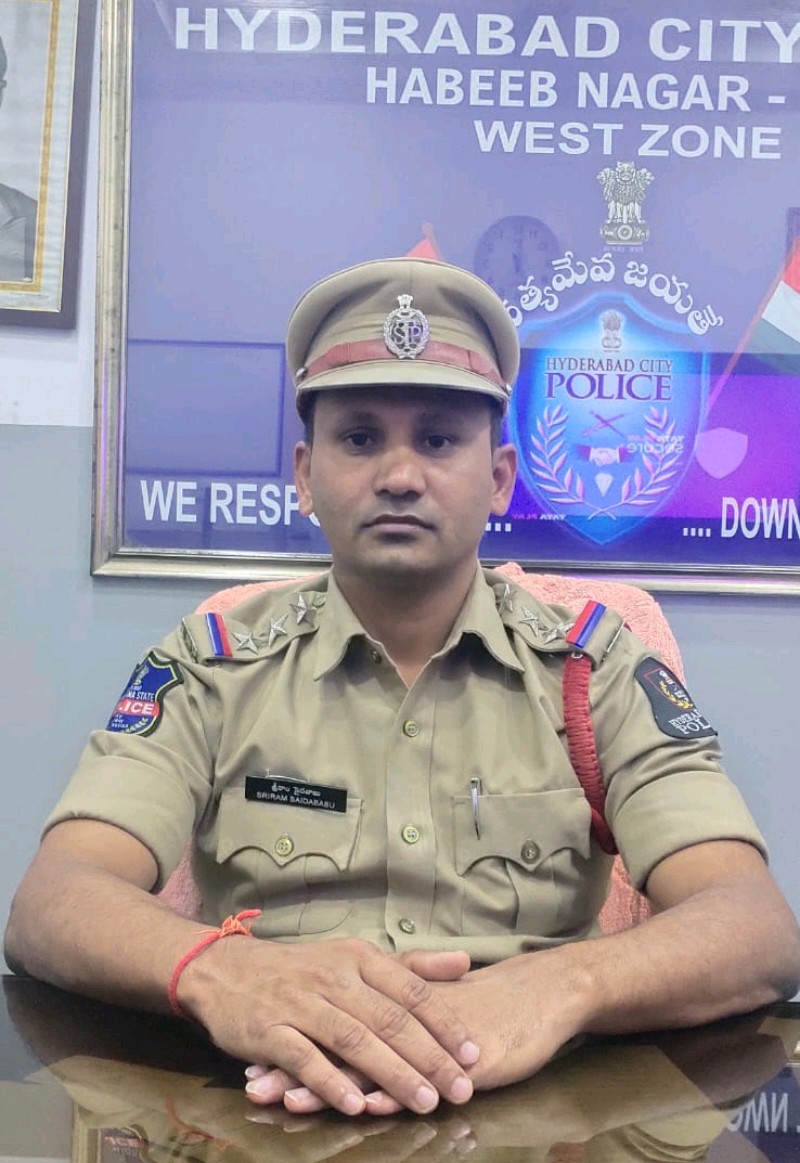 Name
Saida Babu ( 8712660480 )
Designation
Inspector of Police
Role
Habeebnagar PS SHO
PS Contact

040-27852489

8712661281

Petro Car 1 : 9154326545

Petro Car 2 : 9154326546

sho-hbn-hyd[at]tspolice
[dot]gov[dot]in
Division Details
ACP Office
Goshamahal Division
Phone No.
8712660408
Office No.
040 - 27854710
Email Id
acp-gm-hyd[at]tspolice
[dot]gov[dot]in
Zone Details
DCP Office
West Zone
Phone No.
8712660401
Mobile No.
040 - 2785 2255
Email Id
dcp-wz-hyd[at]tspolice
[dot]gov[dot]in
Sector Details
D.I
Md Akram Baba
8712660481
Admin SI
K.Rama Rao
8712660478
Sector - 1
M Gayathri
8712660482
Sector - 2
Ajeeth Singh Bairwa
8712660483
Sector - 3
K Rama Rao
8712660478
Sector - 4
Bhanu Prakash Reddy
8712661091
Sector Area Wise
Sector-1 : Afzalsagar, Mangar Basti, Seetharam Bagh Road, Ram Lela Ground, Ghatala Masjid, Jet Cafe, Kattamaisamma Temple


Sector-2 :Shanthi Nagar, Bharath Nagar, Sevak Nagar, Aghapura, Dargha yousufian, Subhanpura, Old Jula, Darussalam, Charkandil, Amid cafe X Road, Thabanda X raod, Murigi Market, Kirosinbada, Thelibada, Samdani pura, Seven Temple area, MB Temple area

Sector-3 : Asifnagar X Road, Pani ground, Bharath Ground, Samosa Ground, Football ground, Mallepally Badi Masjid, Gokul nagar.

Sector-4: D-Class, Prakash Nagar, Boiguda Khamman, Jakir Hussain Community Hall, Friends Cafe and C-Class.
For any queries and suggestions regarding this website
please Email to web-pol-hyd[at]tspolice[dot]gov[dot]in
COPYRIGHT © 2022, HYDERABAD CITY POLICE.
Designed and developed by
NIC, Telangana