Chaderghat Police Station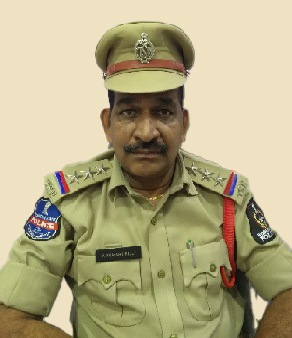 Name
Y. Prakash Reddy
(8712660520)
Designation
Inspector of Police
Role
Chader Ghat PS SHO
LOCATION
Koti to Dilsukhnagar, Nalgonda X Roads to Koti, Darushifa to Nalgonda X Roads
SOCIAL NETWORK
PS Contact

27854782

8712661266

Petro Car 1 :

Petro Car 2 :

sho-chgt-hyd[at]tspolice
[dot]gov[dot]in
Division Details
ACP Office
Sultanbazar Division
Phone No.
8712660505
Office No.
040 - 27854712
Email Id
acp-sbzr-hyd[at]tspolice
[dot]gov[dot]in
Zone Details
DCP Office
East Zone
Phone No.
8712660501
Mobile No.
040 - 27853630
Email Id
dcp-ez-hyd[at]tspolice
[dot]gov[dot]in
Sector Details
D.I
V Bal Gopal
8712660521
DSI
R. Sreenaiah
8712660526
Admin SI
T. Gopi Kiran Reddy
8712660527
Sector - 1
B Krishna
8712660522
Sector - 2
P. Pandu
8712660523
Sector-3
V. Sreeshailam Yadav
8712660524
Sector-4
Mohammed Parvez Mohiuddin
8712660525
Sector Area Wise
Sector-1 : Azampura, Kaladera,Gachibowli, Moosa Nagar, Kamal Nagar,Vinayaka Veedhi,Osmanpura,Kattelaguda


Sector-2 : Padma Nagar, Dhobigally, Shankar Nagar, HB Colony, Wahed Nagar, Sarojini Nagar, Rani Bagh

Sector-3 : Judges Colony,Anand Nagar,Dayanand Nagar,Akber Bagh,Palton,

Sector-4 : MCH Colony, Papaiah Basthi,HRC, Premalathai Colony, Mahaboobgunj, Yashoda Hospital
For any queries and suggestions regarding this website
please Email to web-pol-hyd[at]tspolice[dot]gov[dot]in
COPYRIGHT © 2022, HYDERABAD CITY POLICE.
Designed and developed by
NIC, Telangana