Langar House Police Station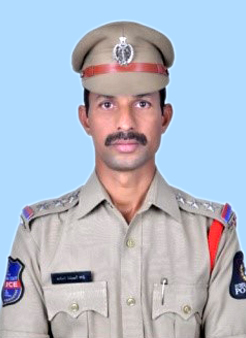 Station House Officer (SHO)
J Niranjan Rao
Mobile No
8712660430
Designation
Inspector of Police
Police Station Contacts

8712661272

040-27852480

sho-lh-hyd@tspolice.gov.in

Patro Car 1 : 8712664002
Sector Details
Admin SI
M. Raghavendra Swamy
8712660432
Sector - 1
K. Shiva Kumar
8712660425
Sector - 2
Y. Raju
8712660426
Sector - 3
A S Narendra
8712660427
Sector Area Wise
Sector-1 : Starting from KV-I Road and in front of P.S. Road, Fire Station, Vinayaka Nagar, Mandula Basti, Bapu Nagar, Janaki Nagar, Gandhi Nagar, Rajiv Gandhi Nagar Ambedkar Nagar, Hasham Nagar Up to Moosi Rever bed, Tipu Khan Bridge, Bapughat, Gandhi Nagar, Prashanth Nagar, Decent Colony, Langer House "X" Roads & Market, Haridaspura, Ramdaspura Laxmi, Nagar katta, Kishan Guda and towards Fatah Darwaza Traffic Signal.


Sector-2 : Starting from P.S., Pensionpura, Gollabasthi, Huda Park, Afsar Khan Colony, Ahmed Colony, Company Bagh, New M. D. Lines, Minor Colony, Owais Colony, Al Kareem Colony, Baghdad colony, Akberpura, Kakatiya Nagar Colony, Salarjung Colony, Tolichowki main road upto tolichowki flyover a portion

Sector-3 : Laxmi Nagar, Bahdur Yar Jung Colony, Khader Bagh, Indira Nagar, Nanal Nagar, Rock hills colony, KV-I, area lead towards Hashim Nagar, end of the Moosi Rever bed, Defence Colony, Sardar Bagh X; Roads, Medhi Colony, Ring Road X; Roads Attapur Bridge, Netaji Nagar, Maruthi Nagar, Jyothi Nagar, Om Nagar
Division Details
ACP Office
Golconda Division
Phone No.
8712661554
Office No.
Email Id
acp-gol-hyd@tspolice .gov.in
Zone Details
DCP Office
South West Zone
Mobile No.
8712661501
Phone No.
040-27852084 /85/86/87
Email Id
dcp-swz-hyd@tspolice.gov.in
For any queries and suggestions regarding this website
please Email to web-pol-hyd@tspolice.gov.in
COPYRIGHT © 2022, HYDERABAD CITY POLICE.
Designed and developed by
NIC, Telangana