Kachiguda Police Station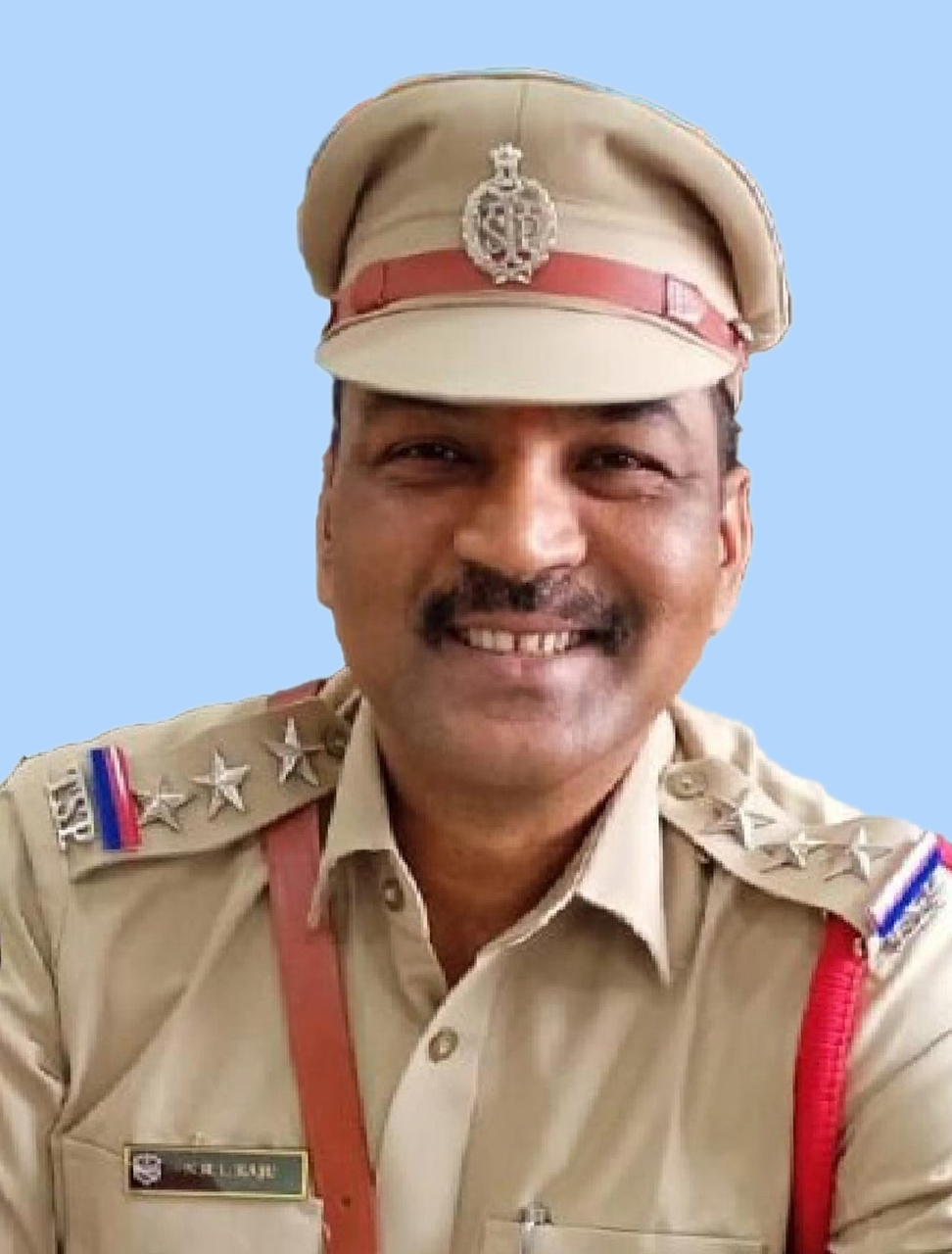 Station House Officer (SHO)
N Rama Laxmana Raju
Mobile No
8712660540
Designation
Inspector of Police
Police Station Contacts

8712661261

27854778

Patro Car 1 : 8712663762

sho-kcga-hyd@tspolice.gov.in
Sector Details
DSI
B. Mahankali
8712571689
Admin SI
Hasanabada Naresh
8712660543
Sector - 1
J. Veera Mallaiah
8712660546
Sector - 2
Hasanabada Naresh
8712660543
Sector-3
Gandikota Suresh Kumar
8712660547
Sector-4
Gandikota Suresh Kumar
8712660547
Sector Area Wise
Sector-1 : 1.Barkathpura, 2.Satyanagar, 3.Ratna Nagar, 4.Rajender Nagar Colony, 5.Veerannagutta, 6.Dr. Boomannagalli, 7.LIGHcolony, 8.Lingampally, 9.Fakirguda., 10.Gandhi Nagar Lanka


Sector-2 : 1.Chappalbazar 2.Rehamathbagh, 3.Qutbiguda, 4.Esamiabazar, 5.Motimarket, 6.Nimboliadda, 7.M.A. Nagar, 8.Khachiguda Railway Station, 9. MCH Colony, 10.Khaja Garib Nagar 11.Mothilal Nehru Nagar s

Sector-3 : 1.Wadderabasthi 2.Haraspenta, 3.Sunder Nagar, 4.Krishna Nagar, 5.Nehru Nagar, 6.RTC Quarters, 7.Railway Quarters, 8.Shastrinagar,

Sector-4: 1.VenkateshwaraNagar 2. Golnaka, 3.Tilak Nagar, 4.Indira Nagar, 5.Sanjeevaiah Nagar 6.Boyabasthi. 7.Chruch Lane (New Indira Nagar)
Division Details
ACP Office
Kachiguda Division
Phone No.
8712660506
Office No.
040 - 27854891
Email Id
acp-kcga-hyd@tspolice
.gov.in
Zone Details
DCP Office
East Zone
Mobile No.
8712660500
Phone No.
040 - 27853630
Email Id
dcp-ez-hyd@tspolice
.gov.in
For any queries and suggestions regarding this website
please Email to web-pol-hyd@tspolice.gov.in
COPYRIGHT © 2022, HYDERABAD CITY POLICE.
Designed and developed by
NIC, Telangana