Filmnagar Police Station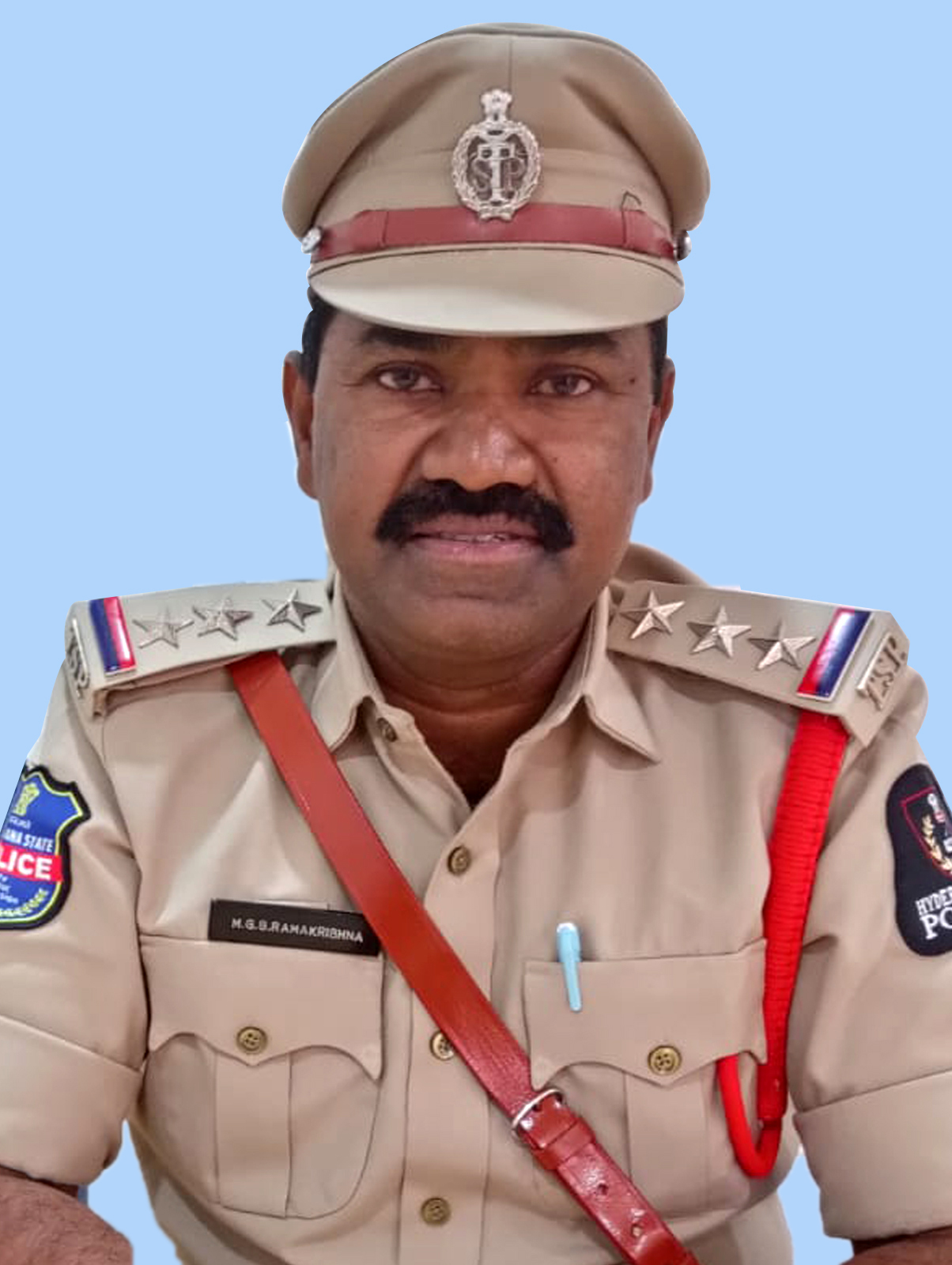 Station House Officer (SHO)
MGS Ramakrishna
Mobile No
8712661492
Designation
Inspector of Police
PS Location
Film Nagar Co-operative Credit Society Premises,Durga Bhavani nagar, Film nagar.
Police Station Contacts

8712665182

Sho-fmnr-hyd@tspolice.gov.in

Patro Car 1 : 9154326392

Patro Car 2 : 9154326393

Patro Car 2 : 9154326394
Detective Inspector
K.Ramesh Goud
Mobile No
8712661493
Sector Details
Admin SI
U. Raghavender Reddy
8712661497
Sector - 1
M.Sathish Kumar
8712661161
Sector - 2
V Anjanamma
8712571739
Sector - 2A
U.Raghavender Reddy
8712661497
Sector - 3
A Ganesh Goud
8712661087
Sector -4
G.Vinod Kumar
8712661089
Sector -5
P Vijay Kumar
8712661495
DSI
J.Srikanth Reddy
8712661496
Sector Area Wise
Sector-1 : Omega Hospital to D Srinivas house and right turn leads to Hakimpet kunta to Virat Nagar to Hakim Shah colony, Oasis International School left turn upto Nala and along Hakeempet bordering Nizam colony to D.Srinivas house back to Omega Hospital, TTD Temple, Apollo hospital, Part of MLA colony, Film Nagar site-II, Lotus pond, Deen dayal Nagar, Vinayak Nagar, Durga Bhavani Nagar,Bal reddy nagar, Bapu Naidu nagar, Baswatharaka Nagar, M G Nagar, Ambedkar Nagar, Mirijanaki Nagar, Mini brundavan colony.


Sector-2 : Apollo bus stop road to Apollo junction leads to ABN Andhra Jyothi x road leads to Road No. 86, Road No, 13 to Road No. 82, Goutham Nagar, Chathrapathi Shivaji Nagar, Bhagadsingh colony, MRC Colony, Patel Nagar, Swami Viveka Nanda Nagar, Ambedkar Nagar, BJR Nagar, Navanirman Nagar, Film Nagar cultural centre, Film Nagar junction to Senarvally junction.

Sector-2A : Senarvalley, Falcon colony, Veterinary colony, Bharani lay out, Bata show room Road No. 78 upto Nyavihar, Ramanaidu studio, Padmalaya studio, Padmalaya Ambedkar Nagar, G Narayanamma College.

Sector-3 : Samath colony, SA colony, Golden sand colony, Virat Nagar, Surya Nagar colony, Aditya Nagar colony, Adams colony, Rahul colony, Azizbagh colony, Arvind Nagar colony, Janaki nagar, mini Janaki nagar, khaja gulshan colony, deluxe colony, brindhavan colony, sabza colony

Sector-4 : Seetha Nagar colony, Shaikpet village, Sakkubai society, OU Colony, Vivekananda Nagar colony, Maruthi Nagar, Jai Hind nagar colony, Vinobha Nagar Phase -2, Dream valley hills, Al-Hamarah colony, Dwaraka Nagar Colony

Sector-5 : Alijapur/Banjari darwaja, Gulshan colony, Mini Gulshan colony, Diamond hills colony, Teja colony, Laxman Nagar, Satya colony, Seetha Nagar (Part), Harijana Basthi, Ikamathya Nagar, Daththatreya nagar, Vinobha nagar Phase – I, Vinayak Nagar, Friends colony
Division Details
ACP Office
Jubilee Hills Division
Phone No.
8712661505
Office No.
Email Id
acp-jh-hyd@tspolice .gov.in
Zone Details
DCP Office
West Zone
Mobile No.
8712660400
Phone No.
040 - 2785 2255
Email Id
dcp-wz-hyd@tspolice
.gov.in
For any queries and suggestions regarding this website
please Email to web-pol-hyd@tspolice.gov.in
COPYRIGHT © 2022, HYDERABAD CITY POLICE.
Designed and developed by
NIC, Telangana